Parenting Support and Child Development Consultation
Welcome to The Early Years Family Development Centre Inc. Since 1996 we are providing pre-school programs, child development workshops and personal  family coaching and parent education. Founder Sharyn Timerman is at the helm providing tools that will encourage parents to build foundations that respect the unity of the family, and to teach and mentor children to make healthy choices that will last a lifetime.
Some of the Early Years services include:
Working with children of all ages in the home.
Private counsel for parents on all child behavior matters.
Parenting seminars and workshops
Monthly women's groups
Music and movement programs for babies birth-12 months
On site role modeling and staff advisor in the daycare system
Sharyn has always promoted that with a few parenting tools and creative discipline, we can communicate more effectively with our children. Her "Tools in your pocket" approach allows every parent to experience success at their own pace and according to their personal family needs.
It is critical to motivate and inspire children while setting rules and guidelines. We want to help all children acquire habits, goals and knowledge to become well- functioning adults.
We want to raise our children with love, warmth and respect while being their parent, not their friend. We can teach them the art of negotiation, to have their say but not necessarily their way.
The Early Years goals are to help parents embrace teachable moments and manage those daily roadblocks. To give life to learning while keeping one's dignity intact.
Sharyn was one of three interviewed for an article on intergenerational play for the "Toy Industry Association". Read the Article >
How to handle an overly talkative kid – Today's Parent – Read the Article>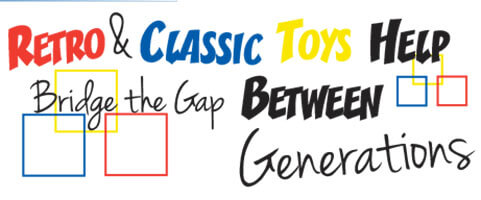 I would like to say a few words about Sharyn, she's a super hero in my eyes.

5 years ago, I gave birth to a beautiful baby boy. At the same time, I was raising a start up called, VarageSale. That beautiful baby boy started to grow and so did my company- at the exact same time. Two of the most successful things I've ever done were blooming before my very eyes, and while so much of it was exciting, it came with a side order of stress. Growing pains happen in both business and family. For my company, I hired more people. For my son, I called Sharyn.

She suggested I attend one of her workshops. She provided us with a set of "Tools in our Pocket" for parenting. I discovered that there were so many little things you could do in a day to prevent certain behaviours or build up your child's self- esteem. I think the best part was at the end where she said, "So now you have all of these tools, but you will not use them all of the time. And that's ok." That's the thing about Sharyn. She's a very down to earth person with an unlimited amount of empathy and compassion. From that point on, after getting to know her, I decided that I needed to keep Sharyn around.

As my son grew into new stages, I joined a parent focus group that Sharyn led. It was basically a forum where parents could run scenarios by her and get her input. Turns out, parents have similar situations with their kids, so we were able to learn through each other as Sharyn would navigate us towards solutions.

A couple of years later, success came with my son and my company- we ended up moving to Toronto and I didn't see Sharyn for a few years. What she didn't know during that time was that her voice would constantly speak in the back of my head suggesting which tools to use as we went through life changes. What I learned in Montreal about potty training worked a year later in Toronto when my son was ready. When we had to face new behaviours that he learned in daycare, I remembered how she told me to mirror how he was feeling so we could get to a solution sooner. When I'd lose it (let's be honest, we all do), I'd remember what she said about not always using the tools and being human, but having the opportunity to do better next time. 

Recently, Sharyn was in Toronto and graciously offered to come speak with a group of our VarageSale members who are parents. She shared so many of the things I hadn't forgotten, the things I knew worked. I sat there thinking, "Wow, I still do that"! So many of them reached back out saying how much they enjoyed and learned so much her session. Many commented on how "real" she was and easy to talk to.

What people learn from Sharyn is profound, but my testimonial is not about her workshops or focus groups. It's more about who Sharyn is- a down to earth, compassionate mom who has learned what works with kids. There are a few people who entered my life that have helped lead me on a path of success. Sharyn is one of those people. Thank you from the bottom of my heart, Sharyn. I am a better mom, wife and businesswoman because you have been part of my journey.

—Tami Zuckerman, June 2017

When a friend approached me to participate in a set of sessions on parenting, I was really not into the idea. My millennial self was very happy with my Facebook Mommy groups and felt there were no parenting mysteries that  couldn't be solved through a simple Google search. I apprehensively participated if only to just meet other moms with kids my age and soon realized the error of my ways. Besides the fact that Sharyn's wealth of knowledge easily challenges the contents of any parenting and childhood search result on Google, her compassion, warmth, insights and personal anecdotes are just no match for my toddler-defaced laptop. Her sessions were always on point, but also as off point as we needed them to become in order to gain the necessary perspective we didn't even know we needed. Every session with Sharyn was like a giant "Aha Moment", where I left feeling like an infinitely smarter parent every time, armed with the tools to manage my young kids in a healthy and positive way. Sharyn is like a super hero who is willing to share her super power that can see into the child's mind, and for that, she deserves a cape.

Hope you understand how much I appreciated our meetings!

Have a great summer.

 

—Galit June 2017

Sharyn's sessions have been instrumental in forming my parenting techniques. Her toolbox of strategies are so helpful on a daily basis. I often think of her recommendations when dealing with various situations. I've really enjoyed our sessions of discussing a variety of scenarios with Sharyn and other mothers. It was a great support system. 

—Deanna, May 2017

Sharyn has come to host workshops on several occasions during our PED days. Her experience, empathy and passion for the field of Early Childhood Education shines through as she leads us through her very hands-on workshops. The feedback received from teachers at the end of her sessions summarizes why we keep bringing her back: "More time with Sharyn Timerman!", "Bring back Sharyn!", and "More Sharyn please!!". "I learned many new teaching tips" and "I loved how Sharyn made us feel". This is why we keep asking her to come back. Yasmine Ghandour Founder, General Director Orchard House Preschool yasmine@orchard-house.ca www.orchard-house.ca (514) 483-6556

—Yasmine Ghandour ~ Founder, General Director Orchard House Preschool

Contacting Sharyn was one of the best parenting decisions we have made! It's not easy to navigate the emotions of a toddler mind, we learned how to parent based on how we were parented and we turned out pretty good so we thought we would apply all that we had learned from our parents to our little guy, well our little guy was not behaving as we hoped!

We were faced with a child who was hitting, who threw tantrums, who would not listen and was very hard to deal with, all the tools we thought we had were not working and we were having trouble keeping calm! We decided we needed help so we contacted

Sharyn and she gave us so many amazing tools that really, really worked! We had trouble at home and at pre-school. Sharyn was able to visit our little guy's preschool to observe him and offer some extra help at school as well, even the teachers began to apply some of Sharyn's tools and they too expressed that these tools work! We have such a short time frame to help our children be the happiest they can be, to help them build strong foundations for their well being now and in the future, having help from Sharyn we feel confident that as a family we are helping our children create a strong foundation of happiness and wellbeing that will serve them throughout their entire lives.

Thank you Sharyn

—Calmer Parents

Teacher's Workshop at Pinewood Elementary School
In January of 2015, our school invited Sharyn Timerman of "The Early Years" to give a workshop that would help address some behavioral issues that the teachers were experiencing with some of their students. Her presentation focused on providing us with what she referred to as, "Tools in Your Pocket" which she explained were simple, everyday tools that could be applied to any given situation and with any student. She gave us numerous personal anecdotes to back up her theory and explained in great detail how we would be able to use her tools with our students, at any given time. I believe I speak on behalf of everyone when I say that the teachers appreciated walking away feeling confident and prepared to apply Sharyn's tools to any problem or circumstance that could arise in the classroom. In addition, we liked how approachable Sharyn was as she mentioned she was available anytime via phone or email to guide us, should a problem seem too extreme for us to tackle on our own. We found the experience to be beneficial to us as professionals since we may not always have the answers when faced with unforeseen classroom situations. We would strongly recommend Sharyn to any school, or family for that matter, that is seeking guidance and tools when dealing with children with various needs. Sincerely, Carrie-Ann Novinsky Teacher at Pinewood Elementary School Sir Wilfrid Laurier School Board

—Sir Wilfrid Laurier School Board at Pinewood Elementary School

Parents of Toddlers who are Potty Training:

Just wanted to quickly share my story and how Sharyn heard my SOS & was able to help & empower with just a short phone call! Incredibly grateful 😉 So my daughter is 2.5 and we have a new baby on the way while trying to potty train. Yup...many many things can go wrong here! LOL We were doing ok with pee and pretty well mastered no accidents and just pull ups at nap and bed but poop was a real issue and point of contention for her. She had become constipated and was holding back going at all whether in a pull up or not turning into a vicious cycle of painful times and then trauma for the next time she felt the urge. This was becoming a major issue and worst of all cutting into sleep routine and starting to become a bargaining chip...one more pee pee mixed with when poop would finally come. I was quickly starting to see this was a slippery slope and was unsure of how to navigate it all. I reached to Sharyn via her website, gave her all the background I could think of and said HELLPPPPP! Tell me if this is normal and will pass or if I need to tweak what we are doing? She was prompt in getting right back to me and we chatted before the weekend which was PRICELESS to a stressed out mama whose husband was out of town to boot! She empowered me with reassurance for all the things I WAS doing right and a few tweaks in my language and reward system as well as the confidence to STAY CONSISTANT and not allow doubt or my own fears to creep in and cloud my vision. 15min and I tell you I was breathing much easier. My daughter and I had a talk that night after story time, Went over our shared plan for sleep routine and all the steps we took as a family before getting into bed. I absolutely believe my tone and confidence came across LOUD & CLEAR as she made eye contact, engaged in the process with me, promised to keep up her end of the deal and we shook on it 🙂 Low and behold not a peep out of her that night or for the next ones. It has now been almost two weeks and I am happy to report she only tested us one night to cry out and insist on more water. We did not cave and she learned not to try it again 😉 And best of all a few nights ago on her own when she felt the urge to poo and told us...we gave her the choice as we always did, if she wanted her pull up or to go on the toilet and she chose the toilet! She was soooo proud of herself and so were we 🙂 I cant thank Sharyn enough for being there in my time of uncertainty and giving me those quick extra tools that really made all the difference!

With our most sincere gratitude

—A well rested family in Vaudreuil

Sharyn Timerman has been a wonderful support to our family over the past few years. With her positive energy and refreshing outlook on parenting, Sharyn has helped us to celebrate our children's unique personalities and embrace who they are as people. We have consulted Sharyn on a variety of behavioural issues. Not only did she come up with tailored plans, but also she validated our frustrations and applauded our efforts. Her plans were easy to implement and provided concrete results. Consulting Sharyn has helped to make us better parents, and a stronger and happier family. We have been so fortunate to take her along on our adventure through parenthood.

—Kelly and Marc Choran

Dear Mommies,(and Dad's)

I am what you would call a bit of a neurotic mom. I worry about everything, I overthink things, I'm a planner. I had names picked out before I got pregnant, my baby registry was complete by the end of my first trimester, we were late on the baby nursery; it was only complete at the end of my second trimester (due to changing the paint colour 3 times).

I gave birth to the most perfect thing in the world 2 years ago, my little baby boy. My life changed in beautiful ways, there was no greater gift in the world, really. Then he turned two.

Ok, I'm kidding, I was just trying to be funny. But in all honestly, 2 is challenging, and actually, my struggles began a little before two- maybe he's mature for his age! Being the prepared mom that I am, I had reached out to Sharyn before I had any issues. I kinda had the perfect child for the first 18 months or so. I think at first, sitting through these sessions were enjoyable because it confirmed that my son had no behaviour issues at all. I listened to her ideas, listened to other mom's problems and thought to myself, wow, my kid is perfect! I would tell my husband that Sharyn's talks were great 'prevention.'  Fast forward again, he turned two.

Slowly, I became more active in the little group that met with Sharyn every few months. As my son started pulling our cat's tail or screamed when he wanted something, I knew he was starting to grow up and things may change. Well, they did and Sharyn jumped in right when I needed her. She explained to me that toddlers are like hormonal women, that they really couldn't control a lot of these behaviours and that we just had to learn how to bring them through it all. She taught me how to understand how he was feeling, empathize with him and be there for him. Sounds good, right? Maybe a little unrealistic? It wasn't. Sharyn always says the same thing- She tells you that it's ok if you don't always pull the tools out of your pocket that she's gives you, or if you don't always react the way that you 'should' have. This is real life and she acknowledges that. The way I see it is that Sharyn has become like this little person that sits on my shoulder and whispers in my ear throughout the day (and she has such a soft, soothing voice too)! When my son does something he shouldn't, she tells me to replace that by suggesting something he CAN do. When I fail to use a tools that she has given me, she whispers, "It's ok, maybe next time. You're doing your best"

A few months ago, I dropped my son off at daycare and was told by one of the teachers that my son began hitting other kids, she then went down the list of some other behaviours that he was showing. My initial reaction was shock. My little boy is sweet and a little shy and would never hit anyone…but I was not going to be that parent. They weren't lying, let's be honest. I think the thing that bothered me most was that he was receiving time outs and overall, I had noticed a change in him, he didn't seem as happy going to daycare as before. I got into my car that day and began to cry. Us working moms know the guilt all too well of dropping their kid off somewhere else all day, but to know that he's reacting this way killed me. I felt really badly for him and for the teachers. The first person I wanted to talk to was Sharyn. She is my comfort person, the one who will always understand and always have a suggestion. Sure enough, she came through for me. Within minutes of me reaching out, I received an email that would make me feel better and have a plan. I would like to share this with you:

"Dear Tami: It is so very hard when we start to see the beginnings of the world putting its mark on our children. I am so glad that you messaged me, so very glad because your son is so important. So, we will tackle this and let me tell you that he is okay, he will be even better. Every heart breaking moment is a moment to teach. He is growing up and it is so hard to see him uncomfortable in any way or having a loss of control in the way others treat him. So you can start by reinforcing what you want to happen at home- using his words and not his hands, all the things we have talked about. Let him know that when he needs something at daycare he can use his words. I know you are already doing this. Many daycares do not understand the concept of "positive parenting", that time out is not conducive to stopping the behavior, that we need to teach, arouse empathy, validate. Time out is so overused , wish I could show them the alternatives. I bet your daycare is till a really good daycare but where there is any conflict, then they are kind of put to the test. Your son is growing cognitively and he's exploring new ways to handle himself."

From there, I had a meeting with the daycare to put us all on the same page. We would all work together and work this out with my son. In the end, this line, "Your son is growing cognitively and he's exploring new ways to handle himself" was I think really all it was. A phase. It lasted a few weeks, he no longer hits anyone, we helped him through it, lovingly.

The point is, in my time of need, Sharyn was there. I have many friends who say the same thing; that Sharyn always cares and is just 'there' for you whenever you need her.

The journey of being a mom never ends, it's ever changing. You know, I'm not that same new mom that I was. My kid will eat a cheerio off the floor and well, it's just ok. I don't sweat the small stuff anymore. Sharyn has taught me how to enjoy every stage, every milestone, the good days and the not so good days. It's all part of my son growing up and as we all know, we need to cherish every minute.

Every mom needs a little support here and there. We need to be told that things will be ok and we need some motivation from time to time too. I really feel I am a better mom because of attending Sharyn's workshops. It's one thing to love your child more than anything in the world, but Sharyn reminds you how to show them that as often as possible, even during the 'tough' times.

Thank you Sharyn for the wealth of knowledge you have provided to me and my family.

Warmly,

Tami

—Tami

Over the past 5 years, I have attended Sharyn's early childhood programs, parenting sessions and am currently in a parlor group lead by Sharyn for the second time around. Sharyn should be refered to as the parent whisperer. Not only is she resourceful, she's also non-judgemental, down to earth and has a great sense of humour! She has given me the skills to be a better parent by not only giving me the tools to confront daily parenting challenges but by teaching me how and when to use them. Everytime my children drive me crazy, I actually take a couple of seconds to think about how Sharyn would suggest I handle the situation... So helpful! I would highly recommend Sharyn to anyone who may be in need of positive change.

—Talie Hochman, Mother of a 5 year old, 4 year old and 4 month old

Our family has known Sharyn for many years and we feel very fortunate to have her as a resource to enable us to be the best parents possible. Sharyn has benefited our children Marley (3 yrs old) & Brandt (2 yrs old) in her wonderful "parent and tot" classes and my husband and myself in her "Tools in Your Pocket" seminars as well as home visits. Nobody is perfect and kids don't come with an instruction manual, therefore I try to absorb all the information and tools I obtain and have learnt from Sharyn over the years. One of the best parts about Sharyn is that her tools work! I can attest with confidence that if you give the tools you learn from her a try you will notice a significant improvement in not only your children's behavior but yours as well! Recently I attended a seminar on sibling rivalry and what I brought home from that seminar was how to deal with my kids either hitting or pushing each other. In many cases it was Marley hitting Brandt so I would tell her ''I am not going to let you hit Brandt because our hands are not for hitting, hitting hurts and Brandt is a part of our family''. A few days later Brandt hit Marley so I began to tell Brandt '' I am not going to let you hit Marley because our hands are not for hitting and hitting hurts'', before I could even finish my disciplining Marley says to me ''mommy you forgot to tell Brandt that I am a part of the family''.  Now let me tell you that is just one example of many that is proof that these tools work and I look forward to many more seminars in the future! Sharyn I wish you only the best with your website, we must spread the word about this exciting news so all parents out there can benefit from your expertise, and like I said it is not only the parents that benefit but most importantly the kids! I am a better parent because of you! - Many thanks, Samara

—Samara

We had the privilege in meeting Sharyn when our oldest was 3 years old. He attended her nursery school at that time. As parents of The Early Years, we were blessed by her love for all the children at her pre-school and fortunate to have received parenting counseling from her. Her counsel consisted of, among other things, understanding the whole child, understanding the development of the child, positive reinforcement, affirmation of a child's feelings and discipline with love as correction of negative behavior. We have witnessed firsthand the positive long-term results because of her guidance throughout our "parenting adventure". Our oldest is now 15 and our youngest 12 years of age. It's not over yet as we continue our partnership with her now that we have teenagers in our midst. Sharyn is not only a great parenting counselor but also a wonderful lady with an infectious smile and positive attitude. We love her and our 2 children love her! - Carmen Baratta and Louie De Luca, parents of Anthony and Samantha

—Carmen Baratta and Louie De Luca

When I first met Sharyn at her temper tantrum workshop last November, we were desperate and miserable. Our 2 year old son's behaviour had gotten to the point that we dreaded going anywhere or doing anything. Events that were supposed to be fun (like vacations and birthday parties) were stressful and unenjoyable. From the time he was around 10 months old, it seemed that all he did was scream. His outbursts were often unprovoked and once he went off, it seemed that there was no way to calm him. At his 2 year check-up, I mentioned my concerns to his pediatrician who sent us to a specialist. The specialist's diagnosis: there was nothing "wrong" with our son, he just had a difficult temperament and we had to find an effective way of dealing with it. Several months passed, during that time everything from diaper changes to putting him in car or walking around the block with him were battles with fights and screaming. Then one night in November as I searched the internet and Facebook feeling sad and alone, I found Sharyn. I signed up for her temper tantrum workshop and sat through the workshop listening to other parents talk about their children's tantrums and kept thinking to myself "but you haven't seen MY son have a tantrum...these are not typically normal tantrums". I came away from the workshop with some tips but really felt like I wanted more of Sharyn's time. The first week of January I reached my breaking point. I wasn't enjoying anything anymore and found myself daydreaming of a time when my son would be old enough to move out of the house so I could have my life back....how could a mother wish to fast forward the most precious years?! It was then that I called Sharyn. My husband and I met with her for 2hrs where we got all our concerns out and Sharyn calmed us and gave us some wonderful advice and tools to implement that were tailored to our specific situation. We came away from the initial meeting feeling so much relief because we finally had a plan in place. When we got home and walked through the door, we immediately began implementing Sharyn's tips and the most amazing thing happened - our son immediately began responding to it. He was like a flower opening up in the sun. It was such a beautiful thing to see! Our first meeting with Sharyn was on a Friday and I can say that that was the least stressful, most enjoyable weekend we'd had as a family for as long as I could remember. Since January, our son has become a different person. Actually, he's probably the same person he's always been, but our approach to him became different which has allowed him to shine. That's not to say that there haven't been set backs. There are times when we slip back into our old ways, but the difference is that I reach out to Sharyn who corrects our course and boosts our confidence or I remind myself to use the tools Sharyn has given us. Not every day is perfect, but I can honestly say that his behaviour now is pretty typical of a 3 year old and I no longer feel like his outbursts are abnormal and what's key is that when he has an outburst, I am now able to reason with him and he usually comes around pretty quickly. If you had told me 6 months ago that our son would be talking up a storm (he recently "graduated" from speech therapy!) and that he'd be getting ready to start preschool in the fall and that we'd be able to walk through a mall without having to chase him or pin him down into a stroller and that we'd be letting him climb into his car seat on his own when we used to have to "karate chop" him into it while he screamed and kicked us and that we'd be making vacation plans and not worrying about whether or not his behaviour would make our trip miserable, I'd have said you were crazy. Last week I took him for his 3 year check-up and it was such a happy moment for me because it was the first time I was seeing his pediatrician without a list of concerns about him (his speech, his temper, etc.). Let me tell you, that felt amazing! So if you're reading this and you are feeling alone or desperate or miserable in your situation, I urge you to reach out to Sharyn. She is simply amazing!!! She was a total stranger who managed to change our lives after one meeting. Coming across Sharyn's name on the internet one miserable night in November was the best thing that ever happened for my family.

—Amanda & Luc Comeau

Sharyn is THE leader to have for your parlour group. Her incredible background gives her the ability to provide us with a wealth of information about a variety of topics directly related to our day to day interactions with our children, our families and ourselves. She comes prepared with useful tips and tools that we can take home and apply with ease into our daily lives. She sets the tone for a relaxed but fun environment in which to share our milestones, our difficulties and our ups and downs. We truly look forward to our monthly meeting with Sharyn where we always learn something about our children, about ourselves and about life.

—Sidra Rubin

"It's been a great year – I always hear your voice in my head when I'm "in the moment" with my son, or evaluating what I've done right or could've done better, and not kicking myself if I'm not feeling perfect." looking forward to a second year with Sharyn

—Lori

Dear Sharyn, Deciding to join a parlour group with you was the best decision I have made in a long time! In my hectic life your advice, recommendations and 'tools' are what guide me and keep me calm. When I am faced with a challenging parenting situation, I try to channel the 'Sharyn' in me to handle it in a way that will make me feel proud. Thanks to you and the amazing women in our group I am a better mother and wife but most importantly I am a better ME. Thank you so much and I look forward to next year.

—Keren

I have had the honor of knowing Sharyn Timerman for the past 11 years. She has this infectious way of speaking to children. You can never learn enough from her. When you start your journey of raising your children you have the innate skills to provide food, shelter, clothing and lots of love. However, when it comes to tantrums, the rebellious no's from a 2 year old, and any behavior issues, Sharyn is your "go to" person. Sharyn has always been a guiding source for me as a mother and my children who had her as a teacher! She has incredible patience, creativity and a natural knack for connecting with children. If I had to choose one thing about Sharyn that I like best, it would be her unique way of communicating with children. I am in awe of her tone of voice, her words and the respect with which she speaks. I would reach out to this very special lady Sharyn Timerman in a heartbeat and whenever I have, she has always been there.

—Pam Small – Mother of three young children

We first spoke to Sharyn when we were having sleep issues with our 2 ½ year old who had recently transferred to a bed. It took just 2 nights and he was back to sleeping through the night! Since then we have continued to consult with Sharyn on multiple issues and by using her recommendations we are seeing tremendous progress. Sharyn is kind, enthusiastic and shows genuine interest in her clients. Her plans are logical, easy to implement and are all about setting up children to succeed. We have learned that there really is an answer to everything and that there need not be a crisis in order to gain knowledge. We could not be happier with our experience with Sharyn.

—Happy Parents

The best move we ever made was contacting Sharyn Timerman. She has the most useful and effective ideas on how to raise children and even more, she helps us to be more relaxed when dealing with them.She encourages us and gives us so much hope. We have a much better approach to child rearing since we met with her. She has also given us helpful advice on how to get along as a couple and within the family unit. We would highly recommend Sharyn to anyone who wants to be encouraged in understanding and dealing with their children and/or partner.

—Parents of an 8 year old and 2 year old

I have had the pleasure of working alongside Sharyn for many years in the classroom and then worked for her when she was the director of an early childhood centre. I was her senior educator. Sharyn's philosophy in this field, her understanding of children's developmental issues and her insightful tenderness into the needs of parents is highly admirable. She has the ability to make each person feel special and she respects the individual differences we all possess. I have the greatest respect for Sharyn's knowledge, passion, devotion, kindness and generosity. She is an excellent communicator. What makes Sharyn unique is that she not only meets the needs of children and their parents, but she is also able to train caregivers and teachers. Her enthusiasm is contagious, her professionalism is uplifting and she is extremely skilled in helping others realize their full potential.  Over the years she has inspired me to be the best I can be.

—Arla Groper

I feel truly blessed to be able to work with Sharyn Timerman. She has been our "go to advisor" for 4 years now. I can honestly say we have seen results and achieved true success with her guidance. Sharyn's dynamic personality combined with her true knowledge of early childhood behaviors have aided us in a variety of areas. Her tips and tools are unique and her plans are simple to follow. If you use them properly and follow the plan, you will achieve great success. I know we did and our family is more happy and functional as a result. Thank you Sharyn, I would recommend you over and over again.

—Sidra Rubin – Mother of 2 young boys

My family has had the privilege of working with Sharyn to help our three year old learn how to fall asleep on his own. Not only was Sharyn extremely knowledgeable and empathetic but she also provided us with amazing follow up. She would e-mail or call a few times a week to make sure we were receiving the support that we needed and that we were able to follow through. She presented the strategies as "a gift to give your child" and we truly felt that the gift was having Sharyn in our home. We look forward to working with Sharyn as our kids grow up.

—Jaclyn and Darryl Erdle

Dear Sharyn: Thank you for a truly informative, inspiring and empowering year with our group. Your tips, knowledge and insight is truly valuable and we are thankful to have this outlet to help us be the best moms and women we can be. Have a great summer.

—Mom's monthly group Sept 2012-May 2013

Sharyn, Thank you for teaching us how to understand our children and ultimately ourselves. It's nice to actually believe that parenting does come with a handbook!!! Thank you for your support, guidance and for loving our children enough to care about making them be the best they can be.

—June 2013

Hi Sharyn: I want to take this opportunity to thank you for your continued support and guidance. I've attended many of your parenting sessions and feel that you're counsel has helped me deal with significant issues in the lives of my  children. Your seminars have been an invaluable help. They are are informative and allow me to share my own personal experiences as well as hear other parent's perspectives.

—Sheri – January, 2013

Contacting Sharyn was the best parenting decision I have made.  She not only helped me get my sons behavior on track, she helped me become a better parent.  She helped me see and understand who my son is as a person. Focus on his positive attributes and turn the ones that aren't so desirable into more productive ones.  She taught me to listen to my son and talk to him. She helped me gain a different perspective on parenting.  I now see my job as that of a teacher.  I am teaching and guiding this young person to be the best person he can be.  She also taught me to take care of myself so that I can be the best parent I can be (although I admit I still don't take care of myself as much as I should! But I also don't know many mothers out there that do!) When I first contacted Sharyn I was at my wits end.  My then 3 ½ year old's rough behavior towards his baby brother was controlling our lives.  Every time I turned around he was hurting his baby brother who was only 6 months old.  I was embarrassed to take the kids out anywhere and embarrassed to have people over to our house.  I was so tired and stressed out that at one point while trying to get a moments peace I jumped into the bath with my socks on!! We had tried everything.  I had contacted some local agencies for help and received a few pieces of advice with little or no follow up.  We tried things like reward charts, time outs, taking things (toys) away and of course none of it worked.  We were at the point that we were going to take him to the doctor to see if there was something wrong with him… of course there isn't… he just needed some guidance and we just needed the right tools to get his behavior on track. Now, I say "get his behavior on track" but it is much more than this.  Yes Sharyn gave me the tools to help with my son's rough behavior and her methods worked…. QUICK!  But her methods are way more than a quick fix!  Soon after I contacted Sharyn I was able to make it through an entire grocery shop with both kids in the cart and I was ecstatic!  But it is now… a year later that I am truly seeing the benefits of using Sharyn's tools. Now, don't get me wrong, there are still times when he is rough with his brother.  He is still 4 ½ and sibling rivalry still exists.  But thanks to Sharyn we are making progress every day and he is learning to be a truly wonderful, caring person.  I have seen many examples of him demonstrating empathy for not only his little brother but other friends and family members as well. We were recently at a friend's house and the kids now 4 ½ and 18 months were playing.  There was a 2 year old boy there who was quite big and a little rough.  Thinking he was playing, the 2 year old walked over to my 18 month old and pushed him down on the ground.  Now my baby is quite small for his age so he … well….. went flying!  My 4 ½ year old went over to him and picked him up… his eyes (the baby's) were full of tears and my 4 ½ year old said "Mommy! Look at his face!" and he brought him to me and we all shared in a cuddle.  My heart melted!  Not only did he NOT go after the 2 year old and hit him (which he would've done before) but he used the exact words I'd been using with him and truly showed empathy for his little brother!! The way that my son reacted in this situation proved to me that all the work I'd been doing really made a difference in him as a person.  He now understands his body and knows how his actions can affect others.  He will now stop if he sees someone get hurt and ask them "are you ok?" If he sees his brother upset he runs to comfort him or tries to distract him with a toy or something else that will make him feel better.  His focus is on protecting and caring for his brother rather than hurting him.  This is an amazing transformation and I have Sharyn to thank for giving me the tools and confidence to teach him these important life skills. Sharyn is amazing!  She always checks in with me through emails and phone calls to see how things are going and seems to have a sixth sense to check in at the right time… when I may have been getting a little off track, she is there to guide me.  Although I have never met Sharyn (as she lives in Montreal and I in Toronto), the difference she has made in our lives is remarkable!  All I can say it that I now have regular baths with my socks off and I am forever in Sharyn's debt for that luxury!!

—Shelley, Sean, Aidan and Dylan